Skip to Content
ACASA Franchise Review: Q&A With Carey Wolfe
ACASA'S Franchise Developer Explains Why the Rapidly Expanding Senior Home Care Franchise's Growth Potential Is Unlimited
When Carey Wolfe was ready to transition out of a long and successful career in the insurance sales industry, he found encouragement in his neighbor Daniel Wong. As an entrepreneur, Daniel had a similar story: he left a career in the pharmaceutical industry to start a senior care franchise that would become one of the largest in Northern California. After spending eight years proving the business model, Daniel was ready to make the leap into franchising and he wanted Carey to join the team to help facilitate franchise development efforts.
After numerous conversations, Carey agreed to come aboard – and he brings decades of experience in the industry with him. ACASA Senior Care is ready to make an impact in the $400 billion senior care industry, and meet the rapidly growing need for in-home senior care that is going to continue to grow well into the future.
In this wide-ranging interview, Carey shares what makes ACASA an exciting opportunity in the booming senior care market, how ACASA differentiates itself from the competition, what entrepreneurs make a good fit with ACASA, and more.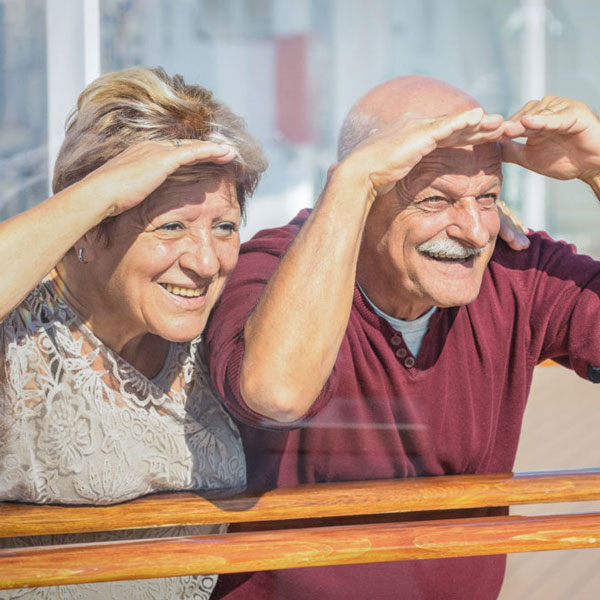 What Makes ACASA Special in the Senior Home Care Landscape?
Wolfe: ACASA fills a need in the industry and has compassion for people. The reason I was excited to join the healthcare industry is that this is a business that cannot be automated away with technology – the entire ACASA business model is centered around people caring about other people. This is what ACASA is about. We have a sincere commitment to compassion, and we're big on integrity. Daniel and the other key leaders I work with every day display that quality.
When You're Looking at Entrepreneurs, They Need to Have Certain Qualities Like Compassion. What Other Qualities Do They Need to Have to Succeed at ACASA?
Wolfe: If I was making the final decision, I'd want someone who had good business acumen, leadership experience, a successful track record, and good people skills. On a personal level, it helps if you have experienced in-home health care with a parent, grandparent, or another family member. I had that experience with my in-laws and that was another factor that drove me toward this business. You also have to be a diligent worker, because it's a lot of hard work. Over the past eight years, I've watched Daniel grow his business and he works hard. If you're ready to work hard and seriously invest yourself, this is a winning opportunity.
What Is It About ACASA That Attracts Entrepreneurs?
Wolfe: Our franchise owners are able to work directly with the person who built the company. How often does that happen? Coming into a business as an entrepreneur and having someone who's been through it to hold your hand through the ups and downs is a tremendous differentiator. Additionally, it's a phenomenal business opportunity. Not only is it a growing market, but it's also far from being saturated. For someone who wants to build their own opportunity, the sky's the limit if you franchise with us. Although there's a lot of competition out there, the need is bigger than what's being offered currently. So if you're an entrepreneur, it's a great business opportunity.
When You Talk to Buyers, What Are the Most Common Questions Asked About ACASA?
Wolfe: ACASA is a new brand. So I'm constantly asked why they should talk to us because we're new. I always tell them because new is good. We're current, we're cutting-edge and our opportunities are unlimited. A lot of the competition is completely saturated or sold-out of territory. The biggest challenge for people, which is really the biggest opportunity, is that ACASA is new.
Why Is Now a Good Time to Invest in an ACASA?
Wolfe: Anytime is a good time to invest in an ACASA senior care franchise. However, right now is ideal because you can choose wherever you want to be. For instance, we have a gentleman who has acquired one entire state franchise and he'll be developing the entire state. So he was able to capture a state and build it out. ACASA has ample opportunities like that. You can buy a small unit or a massive territory, and develop multiple units under your territory.
Ready to Bring ACASA to Your Community?
If you're ready to join the ACASA Senior Care franchise family, simply fill out an application on this site to begin a conversation. We can't wait to learn more about you, and see if we can help you realize your dream of owning a business that makes a lasting difference.