Skip to Content
What is ACASA Senior Care Franchise?
Emerging Senior Care Franchise Is a Proven Opportunity to Enrich Your Life
Make a Meaningful, Lasting Difference to Others
ACASA Senior Care was founded to help one family at a time. Founded by Daniel Wong, a former executive in the pharmaceutical industry, and his wife, Inna, a registered nurse, ACASA Senior Care was born of a need to get senior care right. The couple's experience in becoming the personal caregivers for Daniel's father and grandfather was heartbreaking, as none of the senior home care brands they researched seemed up to the task. If this was their experience, they knew that millions of other families were in the same boat, and they decided to take action. Eight years later, their company is one of the largest senior care brands in California. Now Daniel and Inna have made another big decision: franchise ACASA Senior Care to empower entrepreneurs with a business model that is personally and financially rewarding.
Over the past eight years, the couple has built a proven business model, a comprehensive training platform, and a visionary franchise support team that is committed to helping our franchisees succeed in their businesses. "This is a great time to invest in ACASA Senior Care," says Daniel Wong, President, and founder of ACASA Senior Care. "About 10,000 people are turning 65 every day in the United States, and they're going to need care. We're committed to helping one family at a time; that's why ACASA Senior Care was born. As a franchise owner, you're going to be able to take the blueprint of what we've done, leverage our training and the resources we provide and make a tremendous impact in your community."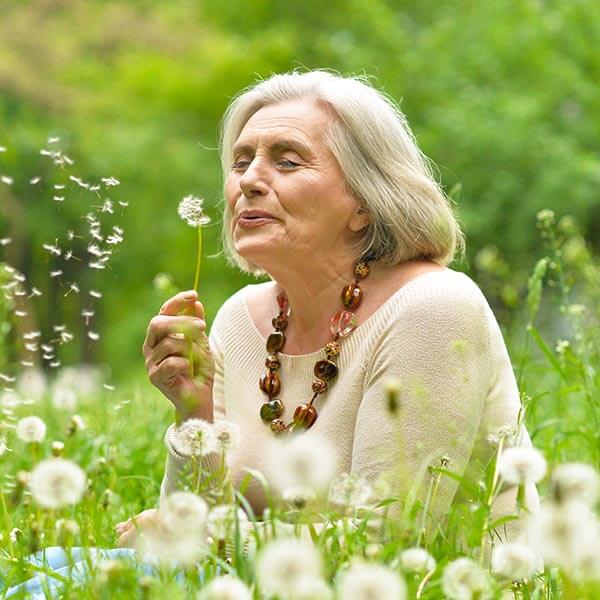 What Makes a Senior Care Franchise a Wise Investment?
There are currently 77 million seniors in the United States, and according to AARP, 10,000 baby boomers are turning 65 every day. This is expected to continue well into the 2030s. This means that in 10 years' time, there will be 36 million more seniors in the U.S., the majority of whom want to age in place. This is the reason why the senior home care industry is worth well over $400 billion and is one of the fastest-growing industries in the nation.
While the industry is crowded with senior home-care brands, Daniel Wong discovered that you don't have to win a lot of clients to thrive in a senior home-care business. The rapidly growing senior population means that every community is going to have a growing need, and as a result, the fact that there is competition in this industry doesn't prohibit a new business owner from flourishing.
What Makes ACASA Senior Care Different?
ACASA literally means "At Home," and this is exactly how we make our clients feel when we're with them. To do this, we recruit only the most talented and compassionate caregivers in the markets we serve. Because hiring caregivers is one of the most challenging aspects of running a senior home-care business, we have access to a state-of-the-art software platform that makes it easy to tell if your caregivers will be a good fit for your clients. This not only creates an ideal environment for your caregivers, but it also makes your clients' experience that much better.
"A lot of home-care companies miss the mark on assigning caregivers to their clients," Daniel says. "We connect caregivers to clients based on what our clients enjoy, what the caregivers' skill sets are and what helps them enjoy their work the most. We can do everything that other companies do: set medication reminders, assist with bathing, and so on, but really our software is a matchmaking platform that allows our caregivers to get a client that is the right match for them."
We're Committed to Helping Your Business Thrive and Prosper
If you're ready to leave the corporate world behind and own a business that brings meaning to your life, ACASA Senior Care is ready to help you do it. Our family-run franchise has developed a comprehensive training platform that will allow you to leverage your experience as a leader and desire to become a part of your community in a business that helps seniors enjoy their lives at home. We'll teach you everything you need to know: how to win clients, how to build referral sources, how to hire caregivers, how to meet the needs of families in a crisis, how to market your business effectively, and most importantly, how to scale your business so that it thrives over the long-term. At ACASA Senior Care, we're committed to your success!
"ACASA Senior Care stands out because of our commitment to our clients," says Vaughn Davis, Director of Franchise Development with ACASA Senior Care. "This organization exists because we've all been impacted on a very personal level by having to take care of our loved ones. The people that are in this organization are a family, and this sense of empathy and urgency is carried throughout the organization. When a family is looking for a company to take care of their loved ones, they're looking for someone who is going to take care of their relatives as if they were family. That's where our brand excels. We become a part of the families we serve, and we go above and beyond to deliver a care experience that allows people to live with dignity."
Ready to Bring an ACASA Senior Care Franchise to Your Community?
The total investment estimate for an ACASA Senior Care franchise ranges from $76,975 to $166,650. The senior home care market is strong and growing, and ACASA stands out from the competition. If you're ready to join the ACASA Senior Care franchise family, simply fill out an application on this site to begin a conversation. We can't wait to learn more about you and help you realize your dream of owning a business that makes a lasting difference.
Start Growing Your In-Home Senior Care Franchise