Skip to Content
How Much Money Can I Make?
ACASA Senior Care Franchise Offers the Potential to Own a Business
That Is Enriching Both Personally and Financially
This is the most common question entrepreneurs ask when researching a new franchise opportunity – and rightly so. Making the decision to leave a career in order to start a business is one of the most empowering choices you will make in your life – and one of the most stressful. You want to know if the franchise brand you choose will allow you to realize your financial dreams, to improve your life and the lives of your family, and you want to know exactly how to do it.
ACASA Senior Care is a brand that understands this deeply. Our founders, Daniel and Inna Wong, both left stable careers: Daniel as an executive in the pharmaceutical industry and Inna as a registered nurse. They know exactly what it means to go from a stable income and a comfortable lifestyle today one as a new business owner with zero clients and everything to prove. Their hard work created one of the biggest senior home care brands in California and now they're sharing their proven business model with you.
"It was nerve-wracking at first when Daniel told me about this idea because he had a very successful career," says Inna Wong, VP and Director of Client Care for ACASA Senior Care franchise. "I knew there was a growing need for senior home care that wasn't getting met fast enough. As a nurse, I saw this need every day. I knew that we were going to be able to make a difference. We worked hard to develop a business model that was going to make us successful – but more importantly, to allow us to be there for a family and to stay true to our mission, which is to help one family at a time. We've helped hundreds and hundreds of families since we started this business, and we're excited to help new entrepreneurs do the same in their communities."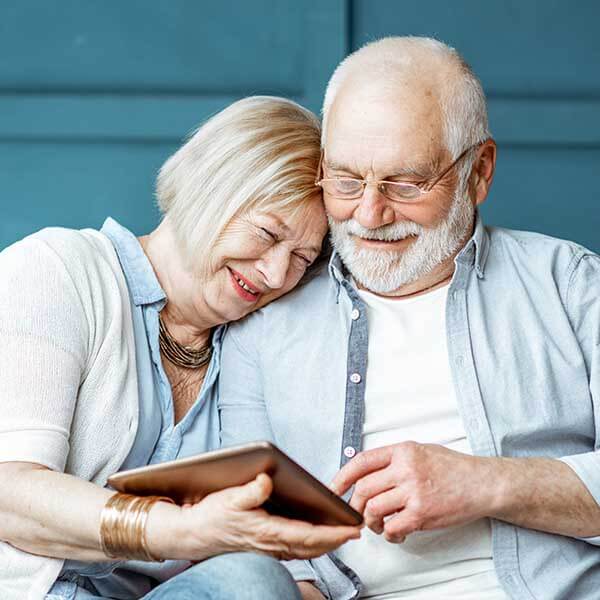 There's a Tsunami of Need
We're all familiar with the term, "Silver Tsunami," which refers to the fact that 10,000 baby boomers are turning 65 every day, a rate that will continue through 2030. This increase of seniors is creating an enormous opportunity for entrepreneurs to thrive and prosper in a senior care business.
As with any fast-growing need, there's going to be competition – and the $400 billion senior care industry is crowded. ACASA has developed a blueprint to build and grow a thriving senior home-care business. The ACASA leadership team is committed to helping you scale your business and set realistic, reachable goals based on your market.
You'll Get To Be There for Your Family
There's no price you can put on being there for your family. One of the benefits of going into business for yourself is being there for your kids' events, dinner with your spouse, and as you become successful, take vacations together. Most importantly, your family will see you as the hero you are: the owner of a business that's making a difference day-in and day-out.
Both Inna and Daniel have the flexibility to be there for their family. They're able to attend parent-teacher conferences, school plays, sporting events and enjoy vacations together. This is a kind of flexibility that only comes when you go into business for yourself. Because ACASA Senior Care is a family business that helps other families, we believe it's important for new franchise owners to be able to spend time with their own families as well.
"I woke up one morning very early on in the business and I realized I didn't care if it was Sunday, Monday or Wednesday because I knew that this was going to be a day that I made a difference," Inna says. "We both left our careers. We took a risk and we've been able to be both financially successful and there for our family as a result. There was a day recently when my daughter wanted to go to the playground, and quickly after arriving, I got a call that a client needed help, and so we had to go. She got to watch me do that, and I know that that kind of small interaction changes kids for the better. They get to see us as people who do something that really matters, and that's helping people."
How Well Do Our Franchisees Do in Their Business?
In order to learn more about how well our franchisees do in their business, please review
Item 19 from our most recent Franchise Disclosure Document.
Year
Gross Revenue
Dollar Growth vs Prior Year

Year

2013

Gross Revenue

$849,200

Dollar Growth vs Prior Year

Year

2014

Gross Revenue

$1,937,000

Dollar Growth vs Prior Year

$1,087,800

Year

2015

Gross Revenue

$3,078,000

Dollar Growth vs Prior Year

$1,141,000

Year

2016

Gross Revenue

$4,506,000

Dollar Growth vs Prior Year

$1,428,000

Year

2017

Gross Revenue

$6,108,000

Dollar Growth vs Prior Year

$1,602,000

Year

2018

Gross Revenue

$7,057,000

Dollar Growth vs Prior Year

$949,000

Year

2019

Gross Revenue

$6,897,000

Dollar Growth vs Prior Year

-$160,000

Year

2020

Gross Revenue

$7,566,000

Dollar Growth vs Prior Year

$669,000
Ready to Bring an ACASA Senior Care Franchise to Your Community?
The total investment estimate for an ACASA Senior Care franchise ranges from $76,975 to $166,650. The senior home care market is strong and growing, and ACASA stands out from the competition. If you're ready to join the ACASA Senior Care franchise family, simply fill out an application on this site to begin a conversation. We can't wait to learn more about you and help you realize your dream of owning a business that makes a lasting difference.
Start Growing Your In-Home Senior Care Franchise